Appetiit
Appetiit is green – and casual
Step into Appetiit – and it hits you at once: the feeling of relaxed atmosphere. The aim has been to create a lounge bar to give you room to do whatever you need. Eat a burger, a steak or a delicious salad. Drink a beer or have a cup of coffee, or take a breather in one of our sofas.
It is up to you.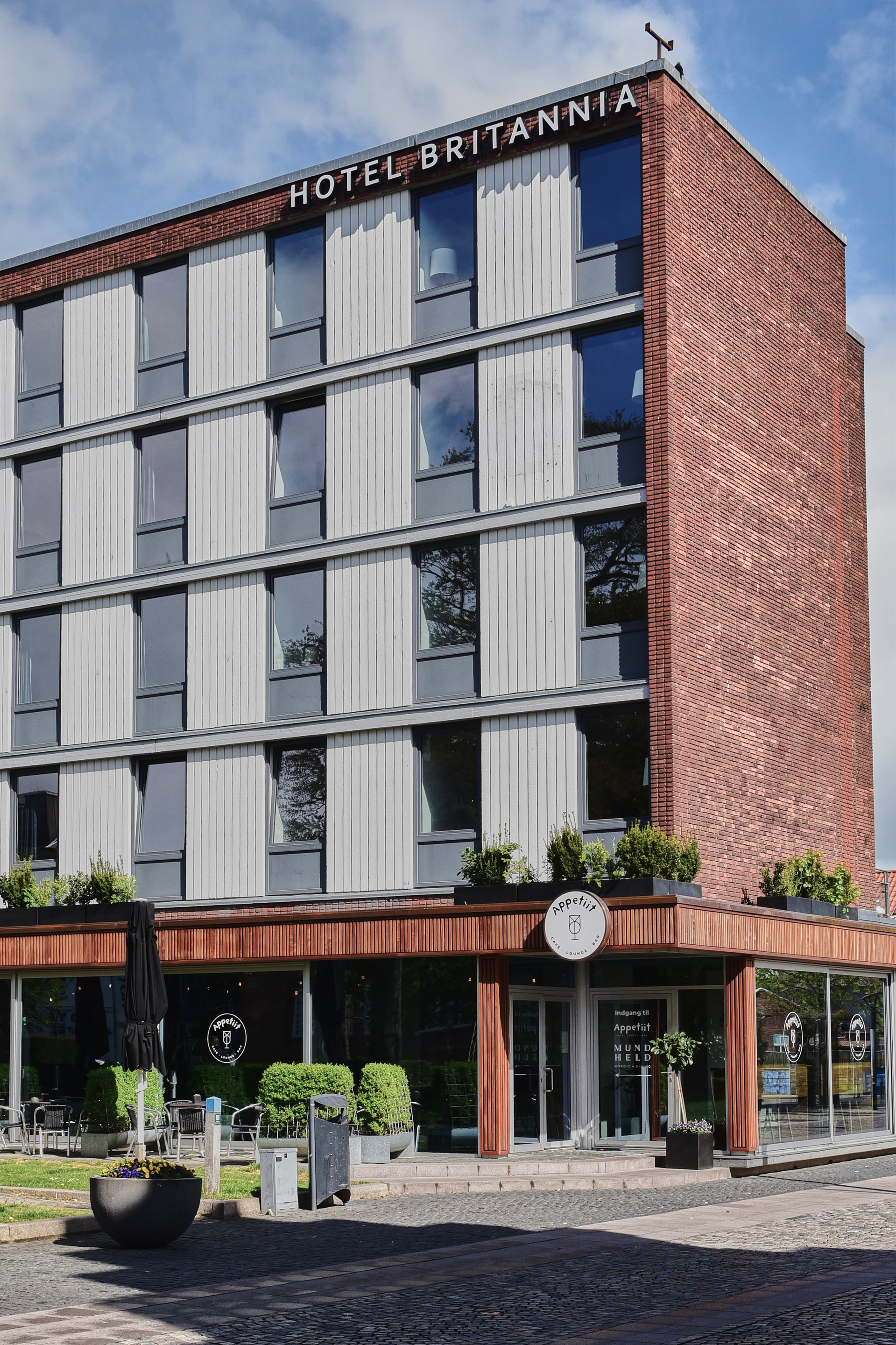 From 11.11 - 18.12
Christmas stay
Christmas stay
with two course menu.
Welcome til HotelBritnnia from kl. 15.00
Danish "gløgg" in the afternoon
Two course menu in Café Appetiit

Breakfast buffe in Café Appetiit
Price per. person in shared double room
990 DKK
New Year stay | Mundheld
with 6 course menu.

Welcome til Hotel Britnnia from kl. 14.00

Restaurant Mundheld
From 6.00 PM – 01.00 AM
Bobles and snacks
6 course menu incl. wine menu.
Coffee, tea and sweet
Cocktails
At. 01.00 AM thanks for tonight

See you the next day for brunch buffet from 08.00 am to 11.00 AM in café Appetiit.
Price per. person in shared double room
2.760 DKK